Upcoming Programming AND EVENTS
We have some wonderful upcoming events...something for everyone in the family.
​
Old Store Closes for the Season: Jan 1st. Will reopen in the Spring...but stop by if the flag is flying.
Annual Barn Sale: Memorial Day Weekend
---
2019 Gloria Thorne Scholarship Winner
CONGRATULATIONS TO MADALYN SMITH!
Please join us in congratulating Madalyn Smith, this year's recipient of the Gloria Thorne Scholarship. Madalyn has been active with the Society since her days as a 4th grade camper at the Kids@Cobbler Shop summer program. She thoroughly enjoyed her hands-on learning experience during her many years as a camper. Madalyn learned so much about Sherman's history, she was inspired to volunteer as a counselor, so she could make sure she provided the same educational, fun and inclusive experience to her campers. Madalyn also helped cater our Annual Meeting so she could further help the Society any way she could.
Madalyn credits the Society with helping her appreciate not only Sherman's history, but also being able to seek out and appreciate the history wherever her travels take her. Madalyn, the daughter of Brian and Amy Smith, just started Embry Riddle Aeronautical University, majoring in Civil Engineering.
1st Picture: Gloria Thorne, Mom, Amy Smith, Madalyn Smith, sister Katie and Dad, Brian Smith
2nd Picture: SHS President, Sue Moga, Madalyn Smith and Gloria Thorne,

---
SHS Children's Programs
Early Dismissal, Vacation Day and Weekend Children's Programming is coming for the 2019-2020 school year.
Kids@Northrop:
Children in grades 1st-5th are invited to join us for some educational and fun-filled programs. We are coordinating our 2019 schedule around early dismissal and days out for the Sherman School, be our programs are open to any child. Registration and Fee applies.

Summer:
Hooked on History
HOH will give the children a hands-on approach to life as a child, during a certain period in time. Activities will include: cooking, chores, stories and songs, sports and games, crafts and other fun and educational activities.

Kids@Cobbler Shop
Kids@Cobbler Shop is a unique Program due to its ability to offer activities that appeal to many interests: Nature, Arts, Crafts, Sports, Music and Academics all within the confines of a Historic Time Period.
For children entering into 5th – 7th grades.
---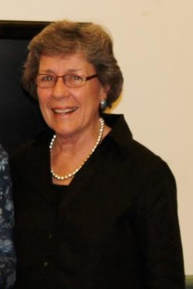 The Gloria Thorne ScholarshipThe application period is now closed.
For over 25 years, Gloria Thorne, one of our most dedicated volunteers, has given freely of her time and energy to support and grow the Sherman Historical Society's vision and mission to preserve and promote the history of Sherman by bringing together people interested in the town's history. This scholarship is given in her honor.
The Sherman Historical Society is providing the Gloria Thorne Scholarship to a high school senior or an individual furthering their undergraduate education in a four-year college, who has volunteered or is currently volunteering their time and support to the Sherman Historical Society. Scholarship deadline is
June 30th
. Eligible candidates applications will be reviewed by a committee and all decisions will be made by mid-July.
Click
HERE
for a copy of our application or
contact the office
for more details.
---
---
OUR PAST EVENTS

Traveling Photography At The Turn Of The Century ExhibitTELLING SHERMAN'S STORY
We had a great crowd gather for the opening reception on Friday, July 19th at the Sherman Library. Gloria Thorne, our Curator, and
Paul Fountenberry, Ceramics Artist, shared the stage to present a fascinating look at Sherman's past, circa 1850-1890, through photography and clay. The photographs were curated from the Society's collections and Mr. Fountenbery has recreated, water pots, jugs and urns, like those used during that time from clay, including some from the White Silo Farm & Winery (see pic of jug with Ralph Gorman from the White Silo).
If you were unable to attend the opening night reception, the exhibit is at the Sherman Library through August 28, 2019. We would like to thank the Sherman Library for hosting this exhibit, Bill McCann for printing all the photographs and Linda T. Hubbard and Doris Tomaselli for the photos taken at the reception.
---
Shaker-Style Tape Seat Weaving Class
A fun time was had by all during the Shaker-style tape weaving class on September 12th. Not only did they learn a skill from yesteryear, but they created a beautiful chair that will hopefully become a family heirloom. If you have a class you would like us to offer, please
email us
.
---
Hooked on History, Another Great Success!
Our 4th Annual Hooked on History summer program brought our campers back to the 1800's with a variety of activities, crafts and recipes. The kids were hands on all week with sheep to shawl - learning about wool, washing, carding, dying, making lotion, needle and wet felting and a spinning lesson. They also learned how to saw wood, make rope, learn knots, build a shelter, weave baskets, dip candles, design t-shirts and make buzz saws & boats (colonial toys). The week would not be complete without time in the kitchen making pickles, gingerbread, biscuits, lemonade and ice cream. As you can tell is was a full four days of learning what life was like in Colonial times. We would like to thank Sue Moga, Helene Anne Ostrosky and Kelly Parker for leading the week, all of our wonderful counselors and the families that continue to support these events.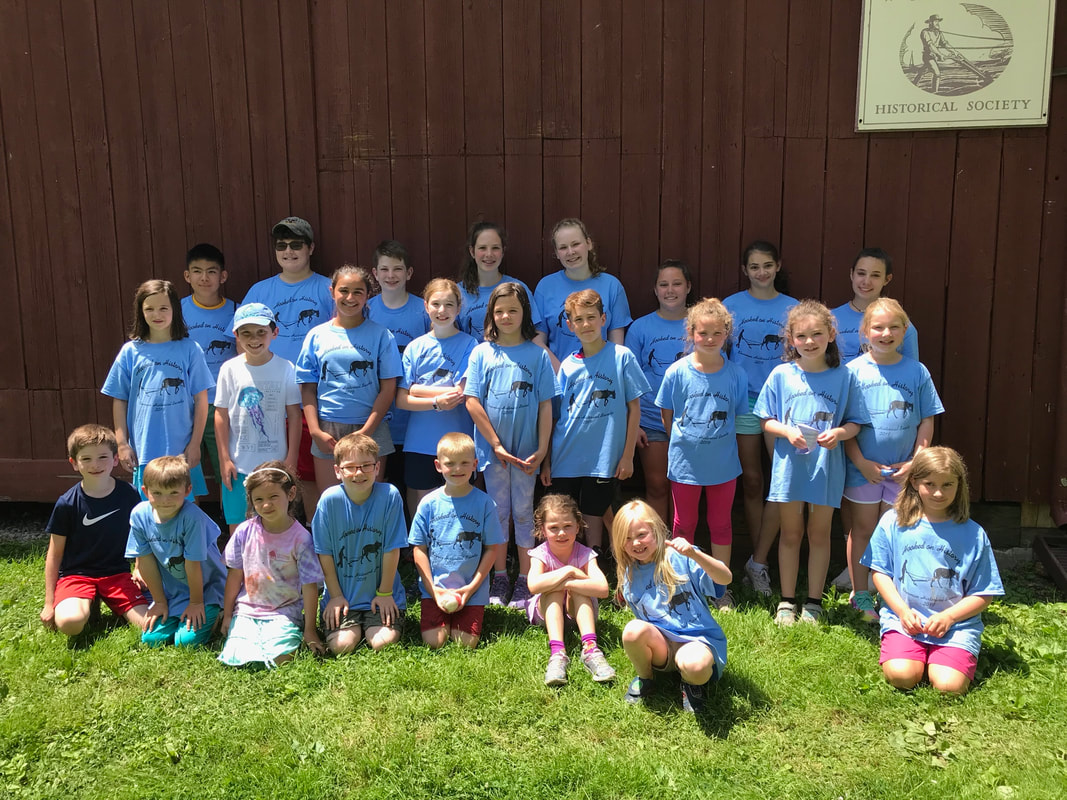 ---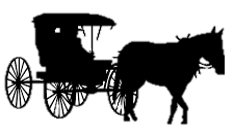 Echoes of Leach Hollow
Gloria Thorne, Curator, presented the story of a small Sherman community that thrived in the 1800's, before it was flooded by the waters of Candlewood Lake; told with original photographs and the narrative taken from an 1896 New Milford Gazette.

---
The Roger Sherman Learning Center & '...A Collection of Hats Through the Decades' Exhibit Open on Weekend days throughout the Summer"The Way You Wear Your Hat...A Collection of Hats Through the Decades"
exhibit and the newly opened Roger Sherman Learning Center were the focus of our Spring and Summer. We welcomed Sherman School students, the Sherman Senior Center, the local chapter of the Roger Sherman Daughters of the American Revolution, and other visitors during our open houses and private tours. While the hats may be gone to make room for our Roaring 20's Holiday Open House, the RSLC is a permanent installation, so please stop by or
contact us
for a tour.
---
Sherman School's 3rd Annual Colonial Village
Another Great Success!
The 3rd Annual Sherman School Colonial Village did not disappoint. The 5th grade students once again transformed our Cobbler Field into "Sherman Village," Each child took on a Colonial persona, complete with costumes, props, demos and a diary. Other Sherman School students and staff, parents and the Sherman Community came out and toured the village, even with record heat. It was another job well done!
This out of the box project was created by Sherman School teacher, Bernadette Linero, to foster a love of learning and history inher students. We thank her for involving the Society to help with this endeavor. This has turned into an annual event, so we hope you will visit the village next year.
Photo credit: HA Ostrosky.
---
Memorial Day Weekend Recap
Thank you to the many who came to enjoy the big sales and events held Memorial Day weekend by the three big non-profit organizations integral to Sherman.
We thank ALL who shopped our 31st annual barn sale fundraiser (and the Old Store Gift Shop). We were fortunate to have marvelous weather on Saturday. Sales were brisk and plentiful throughout the day. Your sharp-eyed shopping helped us raise a good amount toward our operating expenses. Happy purchases for all!
We thank again: our wonderful and generous donors who gave us an array of great goods to sell and the tireless team of volunteers (though we can never thank you enough!!) who give up so much of their time before and during and after the weekend to organize, stage, and work the sale. (And aren't those hotdogs always the best???) It was a win/win event!
We also thank everyone that donned their best 1920's outfits and marched/Charlestoned with the Society at Sherman's Annual Memorial Day Parade, we truly appreciate it. You looked great and everyone loved how much fun you were having!!
Our volunteers are vital. Our membership is indispensable. Our community support is priceless. Without you…we'd be history. With you, we thrive and keep history alive.
Photo Credit: SHS, Joni Taylor, Molly Garcia and Bernadette Linero

---
A War Commemoration Amid Celebration at the SHS Holiday Open House
If you were among the many who came by the Sherman Society's Holiday Open House, we thank you for celebrating with us! The air was filled with hearth aromas and mulled cider, while lively conversation and good cheer could be heard amid the soft singing of patriotic songs from WWI. Northrop House's rooms were beautifully and festively appointed and wowed guests with imaginative displays that included historic artifacts and memorabilia, toys and books —all amid interesting facts that proved enlightening and challenging to the many who participated in our "spy" game.
Jan Desiato was the embodiment of an American Doughboy in his military uniform, greeting guests and imparting his own vast knowledge on the subject. John Cilio created a powerful computer slide show (supplying the music noted above) of compelling WWI images that many paused to watch.
This year we had an added delight for the guests—a raffle to win a beautifully painted portrait of "Snoopy the World War I Flying Ace" created by Ginny Zellner for the holiday exhibit. When the exhibit closes, our lucky winner (who was chosen at the end of the event) will take Snoopy home!
John Jenner was on hand upstairs to introduce guests to the new Roger Sherman Learning Center (RSLC), which will have its official opening in the spring.
The day proved an educational and celebratory success.
The Society has much programming planned for the coming year to both educate and entertain as we continue our mission to keep our rich history alive. We will also be reaching out to our community for support to help us restore our beloved barn, an icon in the historic Center. Stay tuned for more on the capital campaign.
In the meantime, and as always, we thank you all for your kind and unfailing support throughout the year. We wish you, our community and friends and neighbors, the greatest of joys and the profoundest of peace this holiday season. And may the New Year be historic!
Article and photo by Doris Tomaselli
---
---
WWI Encampment
By Bernadette Linero,Teacher at The Sherman School
The Sherman Historical Society held a WWI Encampment at the Cobbler Shop Field, Saturday, October 14. Reenactors represented the Nations that fought in the First World War, known as "The Great War." The men and women hailed from all over Connecticut and Long Island to exhibit and share their knowledge of the fighting conditions, equipment and machinery that was used, and what new technologies they utilized in combat and in treating the wounded. Inside the Northrop House a WWI exhibit is also displayed thanks to the collection of Jan Desiato. Jan, along with a 4 woman Program Committee made up of Gail Turro, Eileen O'Connell, Phyllis McGoldrick, and Ginny Zellner were responsible for putting the exhibit together. SHS Note: We would like to thank all of the WWI Reenactors for sharing their time, talent and WWI memorabilia with us and Mrs. Linero and her photography students (Katie Smith, Alexander Ostrosky, Mollie Garcia and Stephen Fisher) for taking pictures for us!

---
2017 Hooked on History

We had an amazing time traveling through the 1800's with our Hooked on History kids. We made jam, candies, pulled taffy, made peach hand pies and tea sandwiches, learned about Victorian story telling, outdoor sports, indoor Parlor games, manners and how to set a proper table. They also learned about life during that time and the type of jobs people had, including reenacting the pony express, with our hand made hobby horses. We stenciled place-mats and floor clothes, made
marionettes, music boxes, mosaic stepping stones, Jacob's ladders,fairy jars and wooden boats we sailed. We learned about animation and made thaumatropes and flip books.
Quite a fun and learning packed four days! Many thanks to: HOH Directors: Sue Moga, HelenAnne Ostrosky, Ali Meenan, Amy Bocompani and our fabulous Counselors: Cassidy Ranno, Eloise Berlandi, Madison Devine, Jess Waldmann, Philip Ostrosky, Grace McKinnon, Liam Scanlon, Sophia Caraluzzi, Susan Hackett and Maya Clancy. Also, a huge Thank You to the following people who rolled up their sleeves and jumped in to help us during the week...we could not have had such a great week without your invaluable help: Bernadette Linero, Jen Enger, Becky Steiger, Lynne Busby, Nora Steiger, Maddy Smith, Nadia Ostrosky and Cameron Schopfer and our photographer, Molly Garcia. And of course we cannot forget about Gloria Thorne, who's tremendous help and support carried us through the week...and she taught all the kids about proper manners!
Finally, we thank all of the children and their families for supporting the Society and this program. Having kids excited about history and being able to learn through hands on activities speaks to part of our mission and we could not be happier about that. See you this Fall for more children's programming. For the recipes used during our week, click here.
---
Maple Sugaring
This past week, 36 children from Kindergarten through 4th Grade got to experience our Maple Sugaring Program. The children learned all about winter tree identification, maple sugaring and food preparation all while being able to actually tap a tree, make Indian Slap-jacks and butter. They all learned a lot and had a great time too! This was the first of many educational programs, geared for Children, the Society will be offering. Stone soup is up next and stay tuned for more! Please click
here
for the recipes of all the treats we enjoyed.
---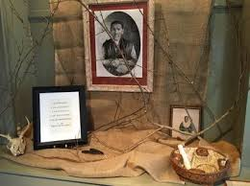 INDIAN HERITAGE SUMMER
EXHIBIT & SHARING
​


---
---
FAMILY DAY WAS SIMPLY MAGICAL!
Our Family Day, held this past Saturday, was a treat of sight and sound and sleight of hand. Oh, what fun was had!
Al Burgasser opened the event under the tent with his wonderful collection of children's songs that appealed to the young and young at heart. Following Al, Carol Paterno gave a lively reading of "Slippery Soap!" her recently published children's book co-authored with Doris Tomaselli. The audience giggled along with the comedic tale of soap on the loose.
And then Mario the Magician took the stage and amped up the crowd's energy with his high-octane magic show that amazed everyone with its DIY ingenuity, comedic timing, and exceptional magical talents..

more



---